What is a property finder?

Ultimate Property works exclusively for you the buyer and they have no ties with the vendor of a property. Their aim is to provide objective unbiased advice and independent guidance with our sole intention in finding you the right property, in the right location and at the best price. Ultimate Property will do everything we can to take the stress out of the process of buying a property on the Costa Blanca North, Spain.


Why use a property finder and not an estate agent?

Estate agents work on behalf of the vendor. Their sole purpose is to achieve the sale of a property within their portfolio at the best possible price for the vendor. A property finder offers the following benefits:

- No conflicts of interest as we are not linked to any one estate agent
- No pressure into buying any property
- Highlight any negatives to you and be absolutely honest with you
- Shortlist the right properties for you and make sure they are worth viewing.
- Up to date information on property sale prices and what offers can be achieved.
- Information about the various locations with local knowledge of the area
- No restriction to one particular area
- Constant communication with clients
- Once the property is found, the finder service includes guiding you through the purchase process and beyond
- Second to non after sales care service.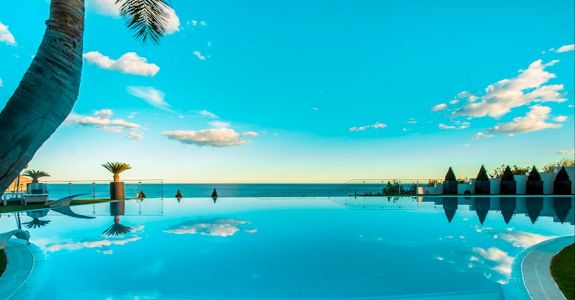 Do estate agents work with Ultimate Property ?
Ultimate Property Javea have a vast network of reputable estate agents in the locations they operate who understand the role they provide and how they act for serious purchasers. Agents know that their clients are fully informed about the property market in Spain, the buying process, pre qualified in terms of finance and are serious. They are well aware that to sell properties in an efficient and timely way, working with Ultimate Property Javea is of major benefit to them.

What type of clients do Ultimate Property represent?
Every property search undertaken is completely individual. They represent all types of purchasers, regardless of their budget or search requirements, & are an independent company focusing only on clients' property requirements. There is no incentive to favour any estate agent over another during your property search - acting in the best interest of each client is the highest priority.
Can Ultimate Property access properties that I may not be able to find on my own?
Yes they can - Using our agent network, they can access properties which may not even officially be on the market, or those which may be marketed discreetly. They can search the property market more thoroughly than you could probably do on your own. They have a large network of contacts and some you won't find on the internet.
How do I know that the properties will be what I'm looking for?
Your property search is tailored to your individual search requirements. They ensure that you only view properties which match your brief regarding budget, area and type.
Can Ultimate Property save me money?

Yes. Their service more than pays for itself - searching for your property in Spain can be unbelievably time consuming, frustrating, stressful and also add in the costs of wasted viewing trips to Spain. In addition real estate agents will attempt to achieve the best possible price on a property sale for their vendor. They utilise our expertise to counteract this and will negotiate the best possible price for you.