Avencio Inmobiliaria Benissa | Estate Agents in Calpe | Calpe Online 24




Avencio Inmobiliaria is an estate agency in Moraira with a wide selection of properties for sale and rent along the northern Costa Blanca in Moraira, Teulada, Calpe, Javea, Denia, Jalon, Lliber, Gata, Altea and Benissa.
---
The Business

The estate Agency "Avencio" is located on the Moraira to Calpe coast road. With over 16 years sales experience, their team attends to all your requirements regarding the sale or purchase of a property in Spain. These services include:



Control of the legal situation of each property.


Settlement of the private sales contract

.

Handling of all administrative work up to the signature of the public deeds at the notary.


Mortgage requested?

They help free of charge to arrange this with the local banks.


After signature of public deeds: Change of owner's name at local authorities.

After Sales Service: They accompany you in all questions regarding your new property.


They have a wide variety of properties for sale in Moraira, the Benissa coast, and all the surrounding area, available to view on their website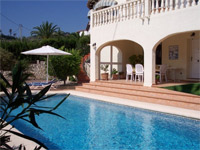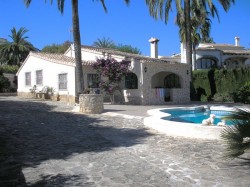 ---
Other Services
Avencio Inmobiliaria offer a range of other services for property owners:


Pool Maintenance:

They offer a full maintenance service for your swimming pool, in winter once a week, in summer twice a week.
The costs are 800€ / year (8mt x 4mt pool). This included all materials.

******************************

Administration of Bills:

This service is offered for property owners who want to be sure that their invoices of land tax, electricity, water and refuse are paid correctly and on time to the corresponding authorities.

Avencio administrate these invoices for a general cost of 80€ / year

******************************

Help with Local Authorities:

In case you should have problems with the language or you feel insecure when dealing with local authorities, or when filling in forms, or when you wish to request for NIE or Residencia, they offer their service to accompany you to the corresponding local authorities.

The cost is 15€ / hour

******************************

Property Administration:

This service is mainly offered to people who are not living permanently in their property. This service is very interesting for people who do not live here all year round. Avencio offer a monitoring service for your property in your absence, to make sure everything is ok.

Prices are to be discussed with you individually.

******************************

House Insurance:

We are pleased to send you different quotations from house insurance companies (e.g. English companies specialized in Spanish house insurances). Just send us the details of your house and we will send you a quotation soon.

This service is free of charge.