Direct Owner is a family run Estate Agent based in Moraira, offering Property Sales, Rentals and Management.

Simply Selling Homes - Specialising in; Moraira, Teulada, Benissa Costa, Benitachell & Surrounding Areas

Property not selling? Need a fresh approach?..........It's time for a change! Call Direct Owner for a chat.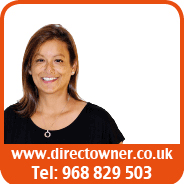 The office is in a convenient location, directly in the heart of
Moraira
, in Calle Dr Calatayud, just a stone's throw from Moraira Seafront.
The business is run by Elena Theanne, who with over 30 years experience in Spain, has established a reputation or balancing straight talking with a friendly approach to selling houses.
When working with clients, Elena will tell the truth with an honest smile - a philosophy that is much appreciated.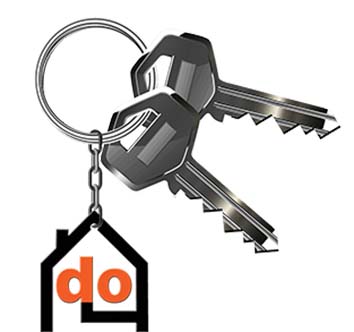 Elena speaks English and Spanish natively. So as a seller, you can discuss your needs and aims in your language. But then, when the sale process begins, Elena is completely at ease dealing with all the Spanish bureaucracy that we all know exists. The upshot is that it can smooth the sale process enormously.
Direct Owner has never tried to be the biggest (bigger isn't always better), it's a more boutique, personal and friendly approach to both sellers and buyers.
If your property isn't selling, try Direct Owner, you'll be pleasantly surprised at their approach, and you never know, they just might have a buyer looking for exactly what you're wanting to sell. Call Elena on 96 682 9503 or simply pop in for a friendlier chat!
"Direct Owner - Simply Selling Homes"
---
The Business

Direct Owner Real Estate of Moraira, has been on the Costa Blanca for more than 10 years, helping many people put their dream into reality when buying, selling or renting a property.

The business is run by Elena Theanne, who has earned a reputation for balancing straight talking with a friendly approach to selling houses.

Direct Owner has never tried to be the biggest estate agent in Moraira but instead offer a boutique, professional, personal and friendly approach.

As the business continues to grow and expand Direct Owner will continue to offer the "Boutique services" with the big business attitude. This enables them to capture more properties, plots and new builds to offer to our clients.

So, if you are looking for a holiday home, a permanent move, an investment or a move from your current permanent home already in Spain, contact Direct Owner today.



Selling a Property



Direct Owner offers a free, professional, no-obligation valuation service to people wishing to market their property.

With their expertise and knowledge of the market, Direct owner provide realistic property valuations with detailed and specific explanations regarding the valuation.

They compare similar properties to ones they have sold recently, plus cross reference them to the same formula used by banks when valuing properties for mortgage purposes.

Direct Owner can help owners prepare to "stage" their property for sale. They are able to give detailed advice on the presentation of their home - more details are available here on their website.

When clients list their property with Direct Owner, the following steps are taken to market the property for sale:

- Marketing via their office in a prime position in the heart of Moraira

- Extensive advertising - in local property publications

- Marketing via agents on the Costa Blanca and in Europe

- Marketing via their own website

The team at Direct Owner provide an ongoing service throughout the marketing process, including providing feedback to vendors after all viewings.
---
Purchasing a Property


Direct Owner aim always to make the process of buying a property as straight forward as possible.




They offer a range of services to assist clients buying property including:

*Setting up NIE numbers (Tax Identification Number)
*Opening Bank Account
*Legalities
It is recommended that clients use an independent lawyer to oversee the property transaction.

*Mortgages
Direct Owner are able to provide a full Mortgage Guide to their clients.

*Money Exchange
Direct Owner can recommend 2 separate FX transfer companies who both provide an excellent service to their clients

*Help & Information
General help & information is avaiable from the team, including:



- Health Care

- Insurance

- Education

- Working in Spain

- Relocation

*Property Construction & Renovation Work
Direct Owner can offer a full Project Management Service to cover all types of projects, from construction of a brand new villa, a renovation project, or general home improvements.

They work with builders who have been established in the local area for over 20 years, and oversee the project until all work is completed.
---
Property Surveys


Direct Owner

can recommend independent British accredited Surveyors who can complete a detailed survey and provide a written report on the property within 3-4 days. Prices for surveys start from 450€



Property Maintenance & Rentals
Direct Owner provides a separate property maintenance and rentals service for their clients.
This includes the following services:

- Holiday Rentals
- Long Term Rentals
- Pool & garden maintenance
- Property maintenance