TRAINING

CLUB F!T classes are small enough so the CLUB F!T-Coach can pay personal attention to every participant. And yet big enough to make new friends and benefit from the special group dynamic.
In terms of achieving your fitness goals, group personal training is comparable to personal training, but much more cost-effective. And on top of that you have tons of fun while working out in the group.

You can't make it on time to a course? You prefer to train on your own? Our top-notch cardio and functional training machines are at your disposal as long as they are not needed for the group classes.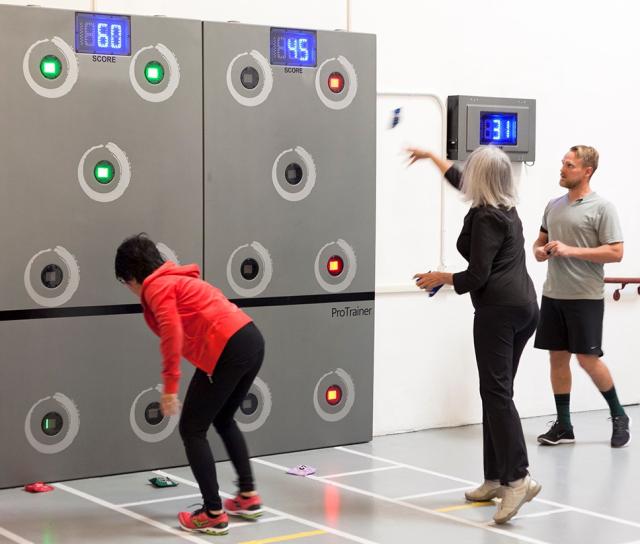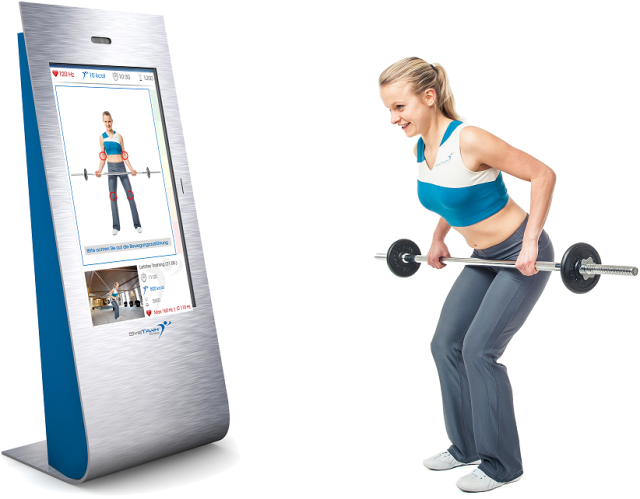 Additional services of CLUB F!T are:


Fitness Test
Before you start your training at CLUB F!T you complete a fitness test on the SysTrain Kinetics test station. This test is performed with the revolutionary movement feedback system and offers a comprehensive analysis of your condition abilities and is the key indicator for your current fitness level and your future training programme.


PowerTraining
One to one training on the VIBRAFIT vibration platform integrating various functional training tools. The combination of strength and endurance training guarantees fast,
reliable results and a balanced training. Also offered as buddy training.


Personal Training
This one to one training session is tailored to meet your individual requirements and is particularly suitable for persons with special training goals. Also offered as buddy training.


VIBRAFIT Training
During this one to one session on the VIBRAFIT platform you perform an effective whole body work out in only 25 minutes. VIBRAFIT is particularly suitable for persons who do not want to invest a lot of time into their training or who have a busy schedule. Also offered as buddy training.


Lifestyle Coaching
Lifestyle coaching assists you to achieve a better well-being through changes in your lifestyle. Together with your lifestyle coach you analyze your current lifestyle including diet, fitness, stress and recovery and prepare a tailor-made concept for a healthier
lifestyle.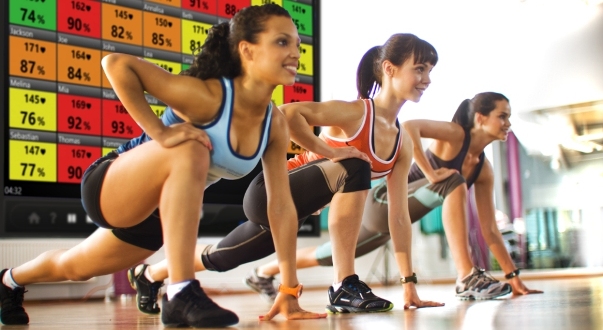 Classes
Each CLUB F!T class has been developed by fitness experts based on the findings of sports science. Only a smart and progressive training system permits a long lasting, continuous improvement of the performance level and also allows individual training goals to be reached in a group class setting.
At CLUB F!T you don't only perform a work out. According to your individual goal, your fitness level and your personal preferences, you can choose between four different training areas and three different performance levels.
With the assistance of your personal heart rate belt, you control your heart rate at all times during the training. That way you are always training in your optimum heart rate zone and thereby avoid overtraining or insufficient training.
On top of that the specially trained and experienced CLUB F!T-Coach gives you individual feedback and motivation.
That way you reach optimum training results and have tons of fun at the same time.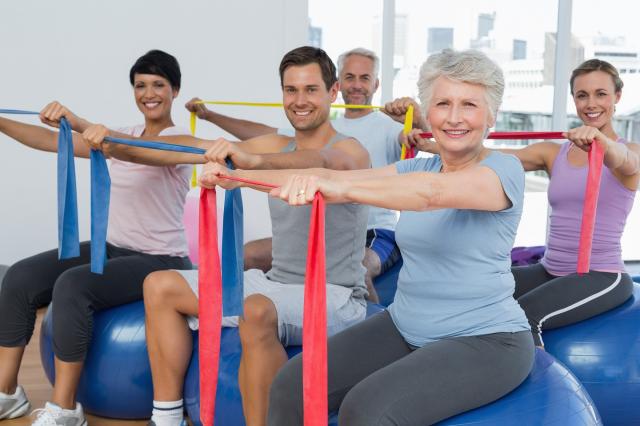 Zones
CLUB F!T hast he course that fits your needs. It doesn't matter if you want to improve your general fitness or you want to fight your back pain. Whether you want to build up muscles or lose a few kilos. At CLUB F!T you find courses which match your personal training goals and courses, which you can enjoy at the same time.
The training at CLUB F!T is divided into four zones:
Cardio Zone, FUNctional Zone, Xtrain4U and AeroFUN.

Performance Levels
Classes are offered in 3 difficulty levels. Regardless of whether you are just getting your feet wet with training in a health club, you want to get back to training after a break, or you are preparing for a competition. The training at CLUB F!T adapts to your individual performance level.
After the mandatory fitness test you choose the difficulty levels matching your current fitness status together with your CLUB F!T-Coach . Then you train systematically in
order to reach the next difficulty level.