A wonderful choice of menus has been designed by Head Chef Thomas, who prepares all food using the freshest of local ingredients.
Lunch Menu

A good choice is available on the lunch menu, including Omelettes, Filled Bread Rolls, and Toasted Sandwiches. The Specialities of the House include the 9 different large mixed salads, and the Homemade Burgers, made with 100% beef.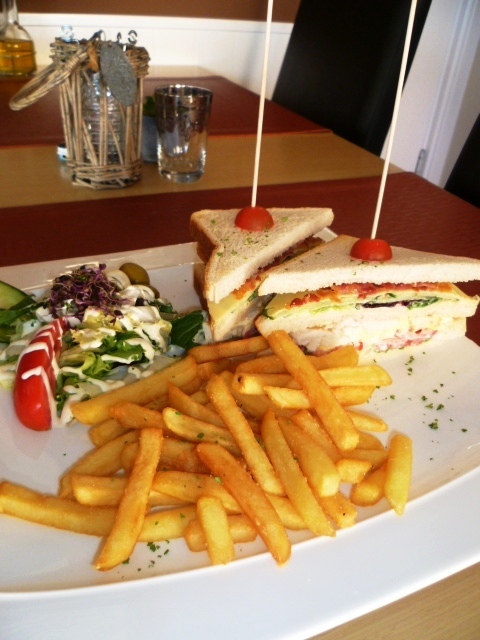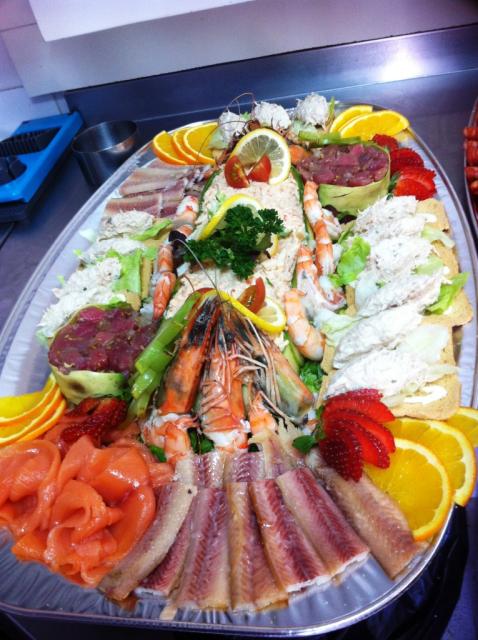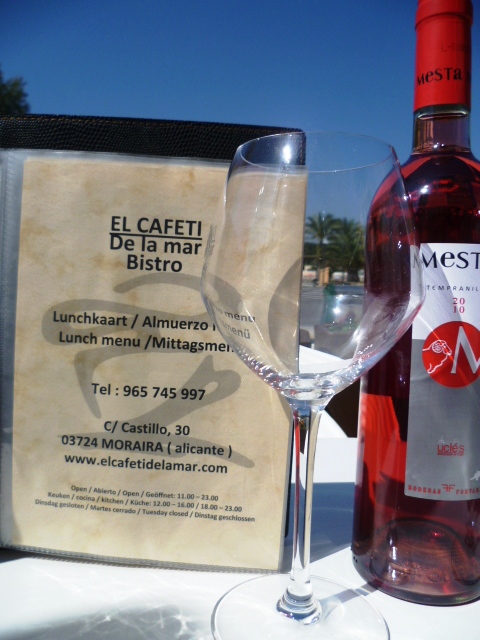 The restaurant offers a wonderful selection of salads, with imaginative combinations such as Trio of Seafood or Chicken, Pasta and Bacon.
Their speciality of the house - the "El Cafeti" Salad includes Smoked Salmon, crab, quails eggs, herb cream cheese on a bed of mixed salad, with honey and mustard dressing.
A new addition to the menu is 100% beef burgers with 5 different toppings including Spicy, BBQ, and Cheese & Bacon.
Customers can also enjoy a fresh cup of coffee and homemade Apple Strudel (said by customers to be the "best in town".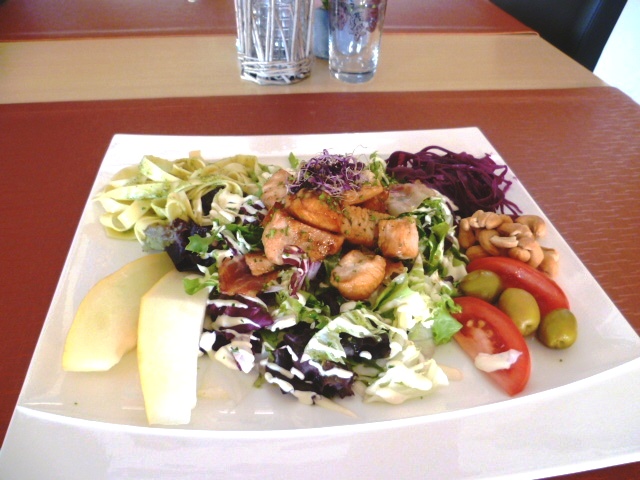 Evening Meals

A separate menu is available in the evenings, with hot or cold starters, soups, and fish / meat main course options.
The House Speciality is their "Surf and Turf Cafeti" - a combination of fillet steak and langoustines.
A lovely choice of delicious homemade desserts is available to follow.