Restaurante Del Mar Moraira | Restaurants in Moraira | Moraira Online 24

Restaurante Del Mar is an elegant, high quality restaurant in a wonderful location close to Moraira's popular Marina & Club Nautico.

There is a very special ambience about dining on the Outside Terrace, where customers are able to relax and soak up the bustling atmosphere whilst enjoying an excellent meal.

Restaurante Del Mar in Moraira has an extensive menu which includes Fresh Seafood, succulent Meats & Steaks, Pasta Dishes, Vegetarian Meals, plus a Children's Menu.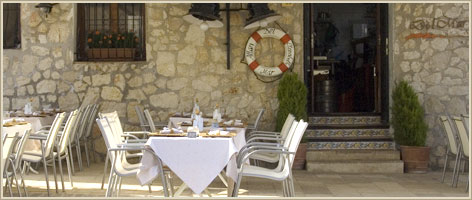 ---
The Restaurant


The restaurant has a large terrace, directly on the Pedestrianised Street of Calle Del Mar, which is extremely safe for the kids, and a wonderful location to sit & watch the world go by.

The restaurant offers some of the latest "chill out" sounds for customers to enjoy whilst soaking up the special atmosphere of Moraira in the evenings.
---
The Food

The extensive menu at Restaurante Del Mar includes many speciality dishes to cater for a wide range of tastes including:

- Fillet of Olive crusted Cod on a Mediterranean Couscous
- Sea Bass fillets on Mediterranean vegetables
- The great classic Lobster Thermidor
- Fillet & Sirloin Steaks with a variety of mouth-watering sauces.

There is also a range of Vegetarian Options, Daily Specials and a great children's menu.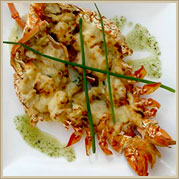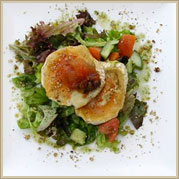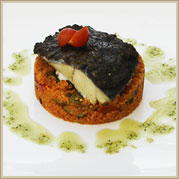 ---
How to Find the Restaurant

A full map location is available below via Google Maps.

Directions to the restaurant:

Once you have arrived in Moraira head towards the seafront, and with the sea in front of you, turn left.

Walk along until you have the yacht masts on your right and you will pass a number of palm trees with benches.

Pass the restaurant named Del Pescador, and Restaurante Del Mar is the next restaurant with the largest terrace, just before the number of small Spanish tapas bars.