The Bar

Bariloche has been run by Joe and Andy for over 3 years, who have built up a good reputation with locals and visitors alike.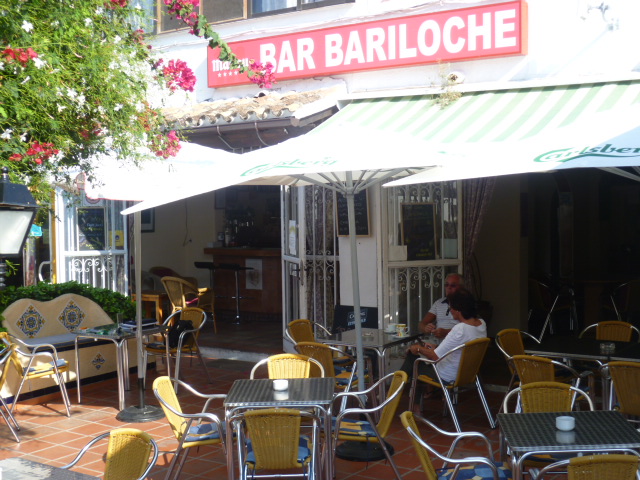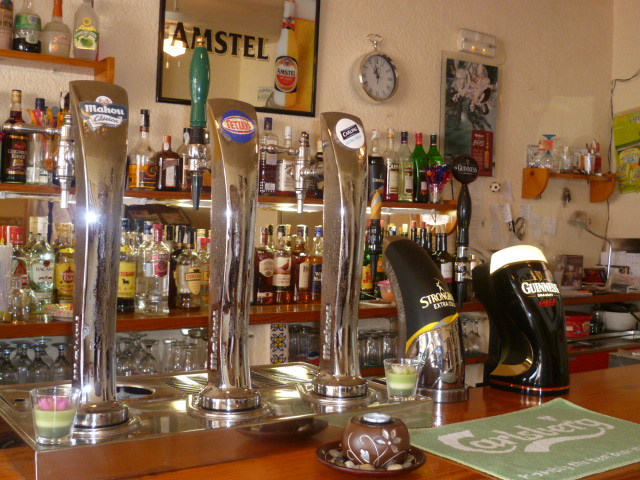 The bar has a great sunny terrace where you can smell the scent of the Bourganvilla and Jasmine tree, known as the 'Perfume Tree'.

They have all the Sky Sports in HD, with live football including the 4 o'clock kick-offs.

There is also a free library where people can exchange books etc. Free WIFI is also available for anyone that wants to take along their laptop!

Events

Bariloche takes part in the local darts league, with mens and womens teams. It also serves as the meeting place for many golf societies and bowling clubs, with new players very welcome to join.

Spanish lessons with Tony are relaxed and informal, and suitable for both beginners and improvers! New classes start from October 4th. Please call or stop by for details.

The Fat Club Group meets every Friday at 530 pm, to discuss weight problems, recipes etc, and to help and support each other as a group. New members are always welcome.