Yoga Holidays Spain | Yoga in Moraira | Moraira Online 24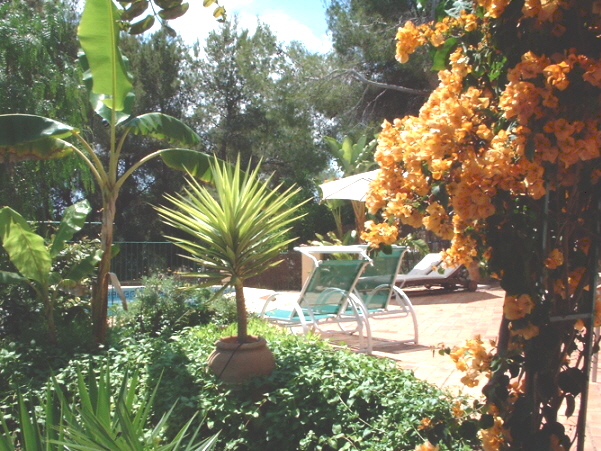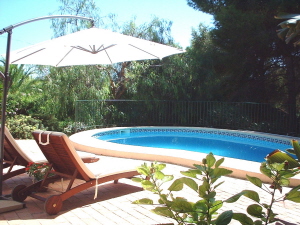 Yoga Holidays Spain offer a complete holistic experience in Moraira, with energising activities, walking in the mountains of the Costa Blanca and Rejuvenating Sunrise Yoga.


---
The Business

Amanda & Paul welcome you to their relaxing Yoga Retreat in Spain, in the beautiful town of Moraira.



They offer fabulous Yoga breaks, holidays and health retreats - a complete holistic experience with energizing and relaxing activities that allow you to escape the stresses of everyday life and discover the richness that can be found in something as simple as meditation.





Recommended as a 'Top Yoga Retreat in the World' at the London Yoga Show 2012 and featured in OM Magazine, the retreat is run from their home, and they generally have 3 or 4 guests at any one time. With each bedroom having its own private bathroom and bedrooms overlooking the terrace and private pool, guests find the atmosphere is very relaxing.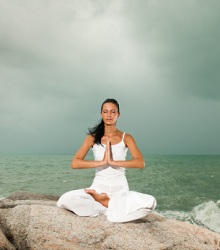 ---
The Yoga

Classes acommodate keen beginners, those who may have a lapsed practice & intermediate yogis.


Their daily yoga classes are based on Hatha, Dru and a Fusion yoga. Sessions focus on simple flowing movements, gradually stretching and awakening your body, with each session ending with a gentle relaxation.
Yoga Practice takes place outside on the terrace overlooking the pool when weather permits, an oasis of wildlife and fauna, with grapefruit, banana and orange trees and huge terracotta pots overflowing with lush Mediterranean plants.



The Yoga Teachers

You will be taught by two teachers on your holiday, which helps to deepen your understanding of yoga.

Kate Sutton - Kate has been practising Yoga for over 15 years. Studying uner the Y.Y.I in Durban South Africa, before opening her own studio in 2000. Kate uses her former ballet career, her flexibility and in depth knowlegde of anatomy, as a catalyst for her Hatha Yoga Classes. Kate's soft soothing voice, excellent teaching skills and dynamic classes are always a complimented by our guests.




Trudi Van Dorp - Trudi is further licensed as a full Reiki master/teacher (USUI; TIBETAN; GENDAI; SHAMBALLA) and a Diploma Dru Yoga teacher (Life Foundation, UK) with post graduate certificates in: Yoga for Pregnancy, Yoga for Children (YOGIYOU), Yoga for Back Pain..

After 30 years in Primary and Secondary Education, both in The Netherlands and Spain, she is currently offering her services as a Spiritual Life Coach, using the techniques of Reiki, Dru Yoga, The Journey and Meditation.


Massage & Reflexology


A massage and reflexology are included :

Advanced Reflexology Techniques identify and facilitate healing of mental, emotional, and causes of physical health.


Relaxing Massage. In Chinese medicine, massage is called acupressure. In essence, massage and acupressure both work with the body's own healing systems ,the nervous system, blood vessels and lymphatic system. The concept is to remove stagnation. When your muscle spasms, it's a form of stagnation. The blood is not moving as smoothly as it should, either because of internal stress or as a reaction to pain, acupressure releases the stress and any associated pain.
---