Simply Beautiful | Beauty Salons in Moraira | Moraira Online 24





Simply Beautiful is a beauty salon in Moraira offering dermological facials, anti-ageing facials, teeth whitening, waxing, manicures, acrylic extensions, pedicures & massages.


---
The Business

Simply Beautiful by Ally is conveniently located alongside a free car park with space for more than 1,000 vehicles, the La Sort car park in Moraira, underneath the popular Justin hair salon and next door to Moraira's trendiest coffee shop, Artesana.


Simply Beautiful by Ally is here because of you! When experienced UK qualified beauty therapist Ally Hawthorne arrived in Spain in summer 2014 and set up shop in Justin hair salon in Moraira, she never imagined just how much of a success the venture would be.

After adding new treatments and products and bringing Elemis trained beauty therapist Holly on board, the appointment book became so busy that Ally decided to move everything into a new, custom fitted salon underneath the hair salon.


Now in her own spacious, comfortable premises, Ally has added new options such as the hugely popular Dermalogica skincare range and the state-of-the-art Skinlight skin reconditioning and rejuvenation machine by world-leading manufacturer Sorisa.


Whether you are looking for a perfect manicure or pedicure, a relaxing massage or a scientifically proven skin treatment, Simply Beautiful by Ally is the salon for you.
---
Anti-Ageing Machine Facials

Most people spend far more on makeup and clothes than they do on their skin, but all the fancy clothes and makeup in the world won't do the trick if you let your skin go.
Simply Beautiful by Ally has the state-of-the art Skinlight® machine by leading global beauty company Sorisa. Skinlight® addresses skin problems with a combination of different techniques installed in the device, softening fine lines and wrinkles, plumping, moisturising and evening skin tone. An initial 'shock treatment' consisting of a course of four treatments is recommended followed by regular maintenance, every month or so, depending on the condition of the skin.
The techniques available are microdermabrasion, electrofrequency, cryotherapy, chromotherapy and vacuum therapy. Treatments are customised to the client's skin type with the emphasis on firming, evening skin tone and treating pigmentation marks or correcting dehydration.
What's more, it's completely painless and very relaxing
.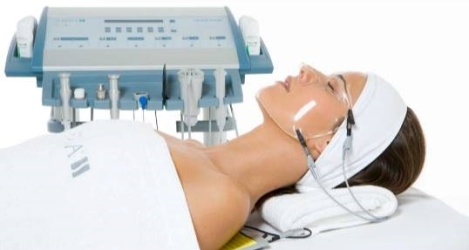 Waxing
Year-round warm temperatures mean more revealing clothing and our socks, tights and stockings only come out of the drawer for special occasions. Sorry girls… you don't get a rest from hair removal when you live in the sunshine. Never fear! Waxing is an easy, long-lasting hair removal option and Simply Beautiful by Ally offers an expert, safe, hygienic service

.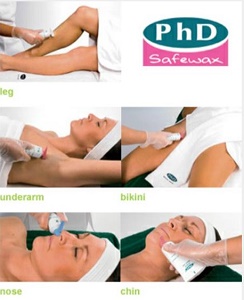 Tanning
If you don't want to lie in the sun but you still want that lovely sun-kissed effect, a fake tan is for you. Forget streaky, do-it-yourself products that leave you looking more Fanta than fantastic and let Ally and Holly spray you into a beach babe without the skin damage

.
For a more beautiful, even tan (and this goes for the real and the fake versions), we can exfoliate your body before applying the tanning product, gently sweeping away dead skin cells and creating the perfect base.

Swedish Massage
A combination of active and passive movements to stimulate circulation. This massage is recommended to give a maximum relaxation to the muscles, improving oxygen in the blood supply and eliminating toxins.
Body Exfoliation and Massage: we use a refreshing body scrub to remove dead skin cells and then followed by a relaxing massage improving any muscular tension using a nourishing moisturiser

.