Health Insurance

Claire at CJ Insurance aims to advise and help clients with all aspects of Private Health Cover.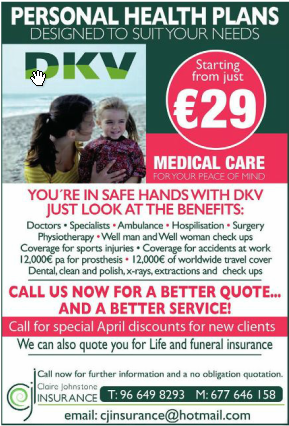 DKV is one of the largest providers of Private Medical Care in Europe. As a long established, experienced agent in the field of private medical, DKV in my opinion truly offers the best cover and services for my clients.


There are many things to consider when taking out a policy, you need to have peace of mind knowing that if you are ever ill or there is a medical emergency, your policy will cover the treatment needed and you can concentrate on your recovery.


This policy covers you for the whole of Spain, not just the Alicante province, and we have 100s of DKV doctors and specialists for you to choose from. With the popular Integral Policy you are given a DKV medical card, if you need to go to the doctors, see a specialist, have a well man or woman check, you can make an appointment at the nearest listed medical centre, give your card to the receptionist and DKV will pay the clinic directly. The policy also covers accidents at work, sports injuries, 12,000 per annum for prosthesis, 12,000 per annum of worldwide travel cover, dental check ups and much more.

Please visit www.clairejohnstoneinsurance.com for details on what is included in private health policies.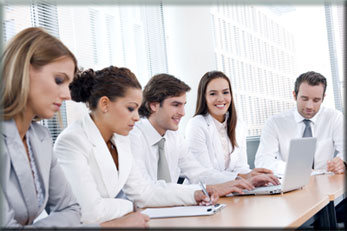 Home Insurance

CJ Insurance can offer you a range of home insurance policies that meet the needs of your home, offering you the protection that you require with innovative guarantees in the market.

- Your possessions will be insured with their value as new.
- No claims bonus of up to 20% on the premium.
- Discount on a second home if the first property is insured.
- Non-inhabitation expenses for a second home.
- Guarantee of re-housing if you are forced to move.
- Wide range of additional services included.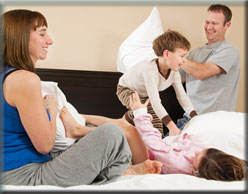 There are different options available to suit your needs:

MODALITY - BASIC
A specially designed policy for properties to be rented out or a second home. Preference is given to important risks at a very special price.

MODALITY - COMPLET
This modality is intended for most properties, both main residences and second or holiday homes. It includes, from an advanced point of view, an appropriate answer to practically all known risks.

MODALITY - PLUS
A fully up-to-date product that includes a wide range of guarantees and services. Specially designed for the main residence.

Please visit www.clairejohnstoneinsurance.com for details on what is included in each policy.


Funeral Insurance
There are moments when you want others to take care of everything.
That is why CJ Insurance are ready to deal with all the problems that might appear in the event of the death of the insured person (transfer of deceased, burial, administration, travel for the family,...)
Count on the leading professional services of the sector because they are able to guarantee a rapid, efficient service.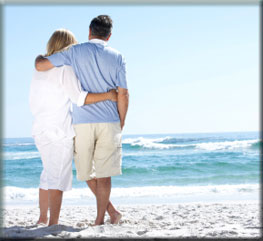 Basic Cover
- Funeral arrangements as agreed.
- Top up benefit: to compensate the possible difference between the contracted figure and the real figure on the day.
- Transfer of the deceased from the place of death to any cemetery in Spain. (Free choice).
- Repatriation of foreign residents.
- Basic world-wide assistance
- In case of illness or accident
- Transfer or repatriation of the injured or sick persons.
- Medical, surgical and pharmaceutical expenses, hospitalisation and emergency dental treatment abroad.
- Long distance consultations.
In case of death:
- Premature return of insured person due to a relative's death.
- Repatriation of the deceased from abroad, includes return trip for a companion.

Optional Coverage
- Payment for additional burial costs: to cover small incidental costs as a result of the burial (transport, stay, maintenance, etc.).
- Personal accident insurance: compensation in case of death or permanent disability due to an accident.
- Benefit for hospitalisation due to any cause (up to 365 days).
- Complementary world-wide assistance: transfer of the deceased from anywhere in the world in the world to any cemetery in Spain, regardless of the length of stay abroad (over 60 days).