Tribus - Gourmet Diner | Restaurants in Benitachell | Moraira Online 24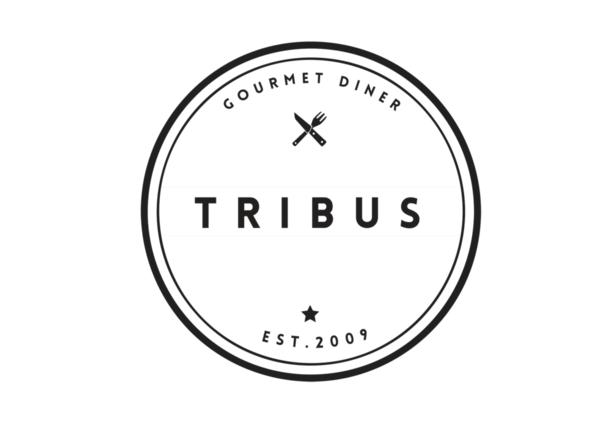 Tribus is a gourmet diner in Benitachell, near Moraira, serving a variety of delicious snacks breakfast's and meals, both sweet and savoury.

The restaurant offers freshly prepared homemade food, often sourced from local ingredients, and offer a variety of international tastes and flavours, all set in a relaxing and friendly environment.


---
The Business

Tribus opened its doors in 2009 in Altea by Yanina & Niel to provide casual dining in a relaxed and interesting environment. Now they bring culinary expertise to the town of Benitachell where all the food is freshly prepared to maximise the taste and flavour and to allow time for customers to sit relax, talk and review the interesting artwork in the restaurant.


Tribus is open all day, so whether you would like a snack, a meal, something sweet, a coffee, a beer, or just to say 'hi' and listen to some good music, there is always a friendly welcome and inviting atmosphere.


The restaurant is also great for the Kids with a childrens play area to keep them quiet while you try one of their specialist teas or freshly brewed coffee together with a slice of homade cake.
The restaurant also has a sunny courtyard for alfresco dinning in the summer months.

There is live acoustic music every Saturday, call Yanina on 966 493291 for details, and on Sundays you are welcome to join the free Spanish classes. Bienvenido!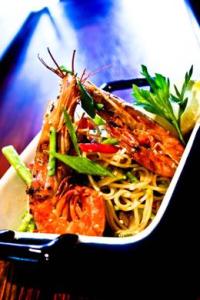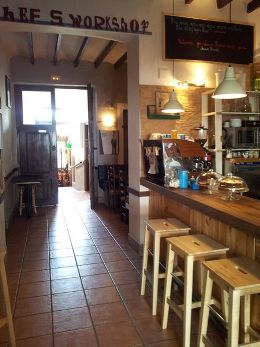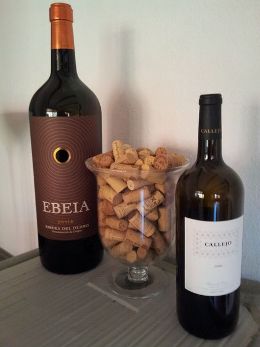 ---
The Food



The chef/ owner, Neil Browning, brings to Tribus a selection of his favourite ingriedents tastes and flavours, served in his unique style, and can draw upon his own past to do so. Having been brought up in Korea, Indonesia and Singapore, Asian flavours are at the heart of many of his dishes. Following culinary school he worked in a Pacific fusion restaurant in Western USA, and other formative years in Ireland and Eastern USA have added their own influences, as did a period spent working as a chef on tour with rock musicians. Niel is supported at the front of house by Yanina.



Neil likes to work with local organic produce, to make sure all his ingredients are fresh and environmentally sensitive. They have gluten-free, vegan and vegetarian specialities.
Dishes include homemade burgers, wraps, tapas, salads, breakfasts, and for the sweet toothed customers, some fantastic cakes, muffins and waffles. There have a 8 course tasting menu some excellent wines to accompany your meal, and great background music.



Catering

Tribus loves a party, so whatever the occasion you are celebrating, whether a birthday, wedding, reunion, anniversary, or just the happiness of being alive, they have some great ideas to offer and a variety of different styles and menus to suit all tastes and budgets. They will make it as personalised and fun as it gets, and can arrange outside catering, venues, indoors or outdoors, BBQ's, fine dining, sushi, Mexican, Spanish, vegetarian or Thai - nothing is a problem.


---