Skyfit | Personal Trainers & Fitness Classes in Calpe | Calpe Online 24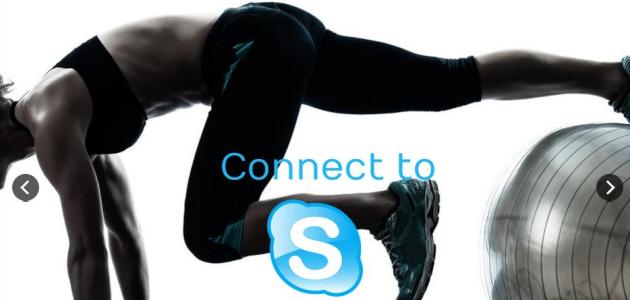 SkyFit Personal Training – online or in person (Calpe, Benissa, Moraira, Javea)
SkyFit training, run by Claire Durrant, offers personal training either locally (in person) or from anywhere in the world online.
Sessions are tailored to your objectives and lifestyle, and can fit into any schedule from the comfort of your own home – or anywhere! Train from your office, hotel room, even outside if your internet allows. Online sessions are fun, fast and efficient – enabling you to finally get consistent, regular exercise and achieve those results! Book your free Skype consultation now.
If you live in the area one to one sessions can take place at your own home, outside, or in a gym environment- free face-to-face consultation available by appointment.
Massage therapy also available – please see entry under Costa Massage Therapy.
Local areas covered – Calpe, Benissa, Moraira, Javea, Altea – anywhere else sessions conducted via Skype/Facetime
Hours- by appointment only Mon-Fri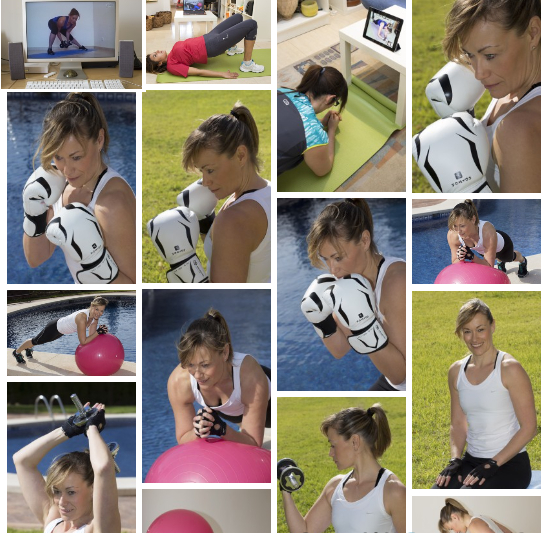 Calling all ladies (and men) - do you say the following things about fitness?.....
- I can't fit exercise into my schedule, with my career, my kids, my social life…
- I haven't got an hour or two to get to the gym….
- How do I stay motivated?
- My routine is constantly interrupted by work travel or family commitments…
- Nothing works…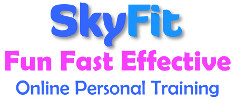 Contact Skyfit and improve your fitness and shape today!
---

The Business

Skyfit is run by Claire Durrant - an experienced full time personal trainer and the motivating force behind SkyFit.


Claire specialises in getting busy professional women into the shape of their lives, in the limited time that they have available, wherever and whenever is convenient – at home before the commute, in their office at lunchtime, in a hotel before a multi national conference, or on maternity leave when the baby naps.



SkyFit is both as simple and as clever as it looks. It's effective results-based training, completed in short bursts, it gives rather than drains energy, it is flexible in terms of time and place and your own busy life, it works!

---
The Training

Skyfit tranforms Your Body – SkyFit metabolic training is a total body workout based on HIIT principles (High Intensity Interval Training) designed to maximise fat loss, tone and increase muscle, boost the metabolism and energise like never before!
What is SkyFit HIIT and why is it better than traditional aerobic exercise?
Essentially it means sharp bursts of intense training combined with short rest transitions between exercises or sets. It's tough, it's fun, it leaves you buzzing and it gets results.


SkyFit takes less time and is far more interesting and varied than an hour of 'cardio', it revs up your metabolism and affects the way your body stores energy, causing it to burn more fat and store ready energy in your muscles post training.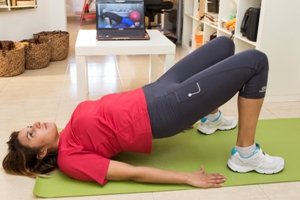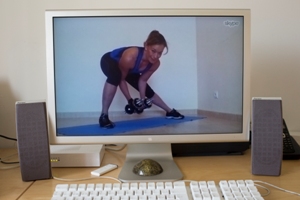 The benefits of Skyfit:
Saves Time – Easy to fit into your schedule yet challenging and fun. Each 30 minute session leaves you energised for the rest of the day. Being Short but intense means high calorie burn during and after the session.

SkyFit Anywhere – Absolutely convenient, SkyFit at home, in a hotel, at the office, even outside if your internet allows. Train anywhere you have a suitable device and the internet (see recommended speeds in Terms & Conditions), nothing need interfere with your training!


Suits Your Schedule – SkyFit works around issues caused by travel, work or child commitments, some clients have fixed times for training sessions while others plan week to week with their trainer. (See terms and conditions) Regular training = great results!


Tailored to You – Adapted to your fitness level, currently and as you progress, and little or no equipment is required. You have a personal relationship with a qualified and experienced trainer who you can contact via email, Whatsapp and Skype IM with questions and queries. Your SkyFit trainer will keep in direct touch with you with encouragement and motivation, ideas and advice to apply to your fitness journey.

Availability & Prices
6am to 4pm uk time (£50 a week 3 sessions, £40 2 sessions), weekends & eves – extra £5 per session
1 session £25
Pay for a week in advance (2 or 3 sessions). Minimum 24 hours to change
Terms & conditions on the website